OUR CLIENTS
Powerboat sales has a wide range of experience in building all types of RIB's to suit all markets at competitive prices.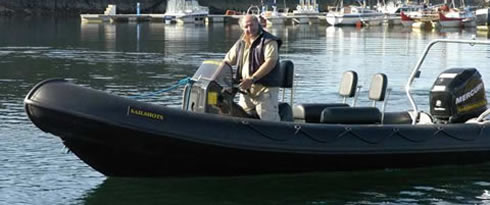 A number of pictures on this site have been kindly supplied by one of our customers www.sailshots.co.uk with thanks.
Whether you are new to boating, switching from a sports boat or simply upgrading, we have the time to talk with you and discuss your needs so that you have the confidence that the boat that you buy is right for you.
We can offer sailing clubs and dive clubs alike a wide range of boats to suit the needs of your club, we work closely with committees offering advice and support in your choice These boats generally have orange hull and tubes with a single console positioned towards the front or the boat to maximise the working area in the rear.
Powerboat sales Ltd can supply the commercial user a wide range of options to suit your requirements, so whether you need a boat for rib rides, fish farms or a RYA training centre, we can build the boat for you.